Feel of the month – march
March is officially the beginning of Spring, allthough here in Denmark, the weather is still quite grey and wet. But knowing that it's on its way is a great comfort.
I like to think, that each month has their own little color palette and mood, like it makes you feel a certain way. March to me is about the anticipation for what is coming, while still enduring the leftovers of a wet and cold season. I don't just yet feel all the wonderful bright colors Easter will be bringing. I see and feel textures, the change in the air and how the light and colors of the weather are slowly changing.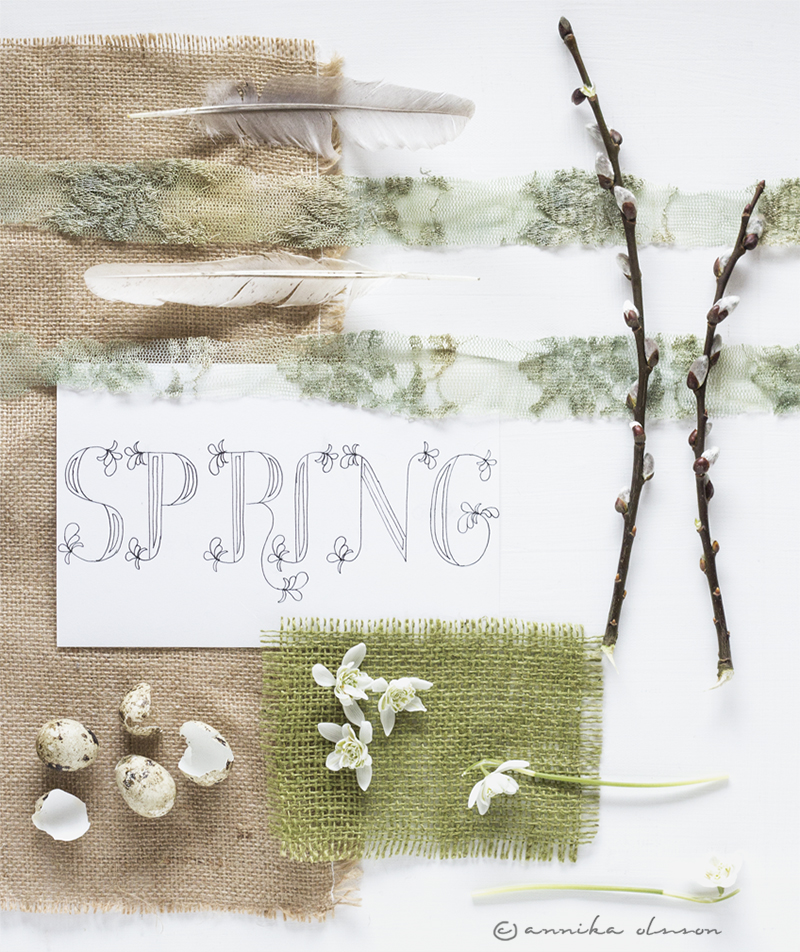 In the beginning of each month I will be creating a mood/color board that to me will represent the coming month and how I feel about that month. If you want, you can play along and share your moodbord here #feelofthemonth.